Simmerman Law is a Clarksburg, West Virginia based law firm meeting the needs of individuals, local and regional businesses, and Fortune 500 companies. We have recovered tens of millions of dollars for our clients across the state.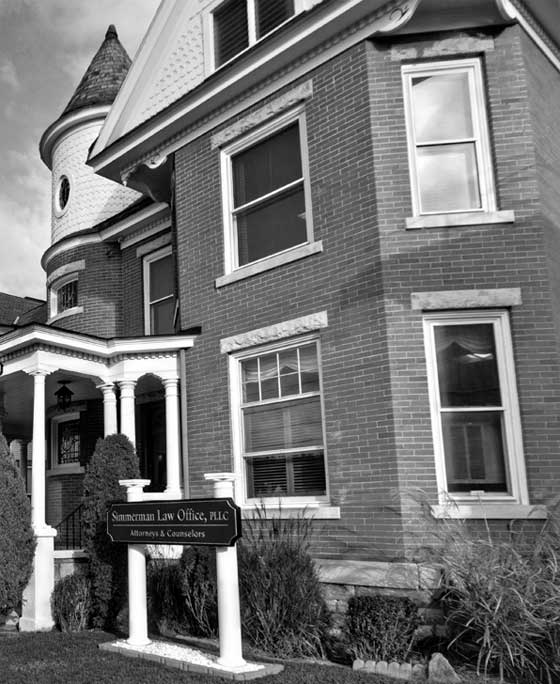 TENS OF MILLIONS OF DOLLARS RECOVERED FOR OUR CLIENTS ACROSS WEST VIRGINIA

SIX FIGURE RECOVERY – GENERAL LITIGATION. Relief obtained for local business owner in case involving claims against regional trucking company.

SEVEN FIGURE RECOVERY – INSURANCE DISPUTE – Claims of bad faith and breach of contract against life insurance company. Case settled on the court-house steps.

$2.25 MILLION – Medical malpractice recovery on behalf of family of a woman who died as a result of a failure to timely diagnose an infectious process.

MULTI MILLION DOLLAR RECOVERY – INSURANCE DISPUTE. Insurance bad faith/breach of contract recovery for failure to pay proceeds under commercial liability and commercial umbrella policies.

SIX FIGURE RECOVERY – WORKPLACE INJURY. Recovery for injured oil and gas worker. Case involved claims of product liability, negligence and deliberate intent.
Serving Clients Across West Virginia
Simmerman Law handles various cases and legal matters across West Virginia including, but not limited to those in the following practice areas; with an emphasis on cases and legal matters in the Clarksburg, Bridgeport, Fairmont, Morgantown, West Union, St. Mary's Phillipi and Elkins metropolitan areas.